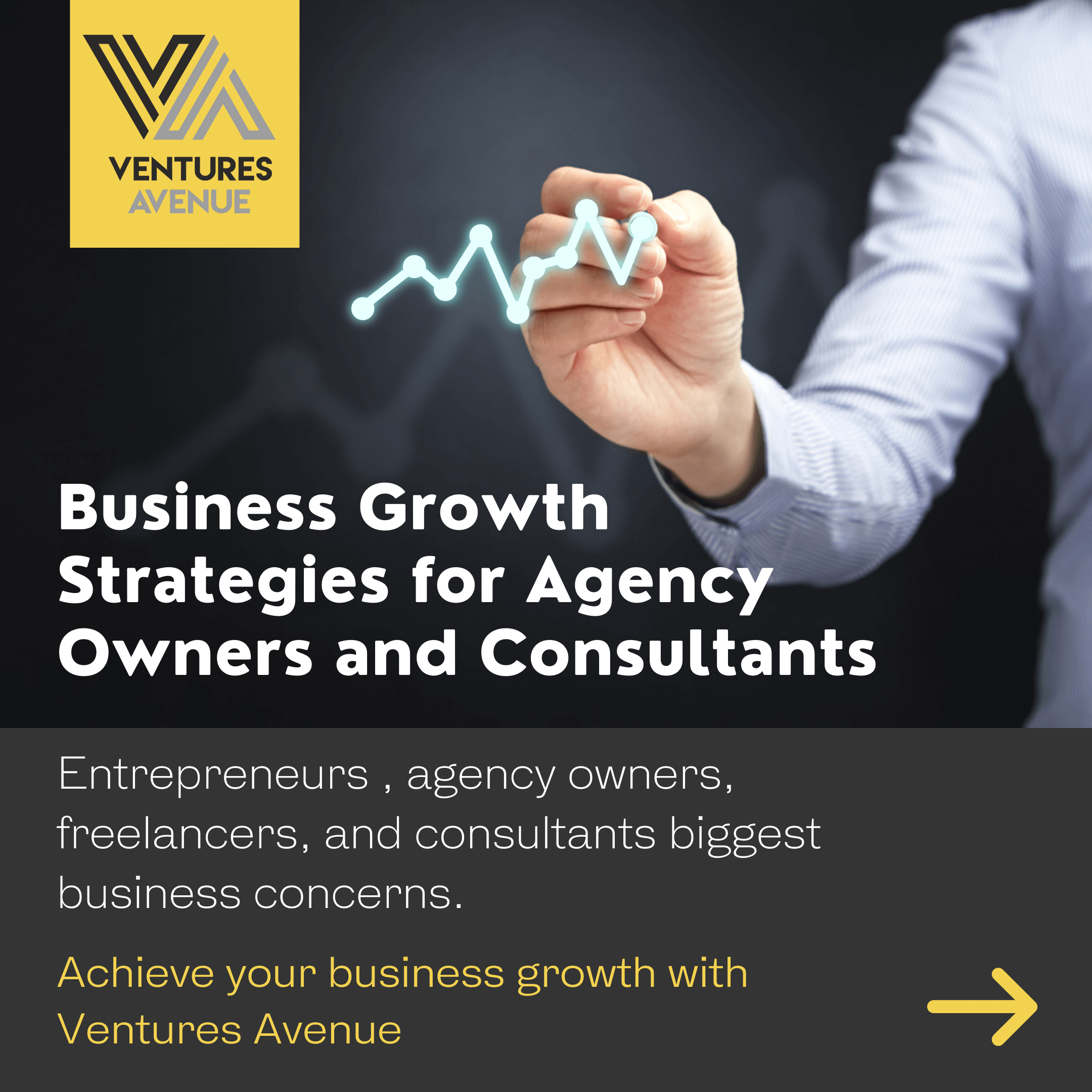 Break free of the not-enough-clients/not-enough-time doom loop and build the #business you've always dreamed of owning.

Embracing and implementing these principles in your business will allow you to:
And manage your business to achieve your #growth targets
Magnetically #attract clients to your business
#Scale your services while increasing your #profits

If your work is truly great – the secret weapon your clients can't do without – they also might want to keep you all to themselves so they can monopolize your #expertise.All of these #tactics can work. But ONLY if you differentiate yourself from the pack… AND… deliver a message that captives the attention of your potential clients.

Most agencies fail to attract enough clients because they don't understand how to leverage niches. They also have no idea what motivates their clients to hire a service or product provider.

You can't grow your business without #clients. Yet, too many clients can also kill your business if you're not prepared to handle the workload.

If you're ready to take your business to the next level, the #time is now.
Fire your worst client
Your time is too valuable to allow bad clients to command the bulk of your attention. And you can't grow your business by working with high-maintenance, low-rent clients. They demand too much for too little in return.
Let these clients go, and focus on replacing them with good clients that value your work, and respect your effort.
Up-sell an existing client on more of your services
Retaining the clients you want to work with is critical to growing a service-based business. If you're continually losing or replacing clients, you get stuck in a feast or famine cycle. And that cycle can wreak havoc on your cash flow and your schedule.
Stay-top-of-mind with your clients at all times, and you'll reap the rewards.
Create an SOP for one business process/service you can streamline or take off your plate
Two common mistakes can slow a service-based business down to a grinding halt…
1) Wasting lots of time on low-value activities.
2) Reinventing the wheel every time you deliver a service to your clients.
if you implement a new process every time you need to get something done, you'll always be starting from scratch. You won't be able to scale your work
Project your revenue and expenses by month (Pessimistic, Realistic, & BHAG)
You can't grow your business if you don't have a plan. Instead of planning by trying to predict a certain future, use a simple by-the-numbers model to evaluate how three different growth scenarios (good, great and stagnate) will impact your business.
Doing a profit projection exercise can provide you with loads of information about how you should be running your business.
Quarterly Rock : Commit to fixing the thing you like least about your business
Accountability promotes improvement
Every quarter, each member of our leadership team commits to working on a "Quarterly Rock," – a behind-the-scenes business improvement we agree to implement over the next 90 days
Assigning and completing quarterly business improvements allows your business to run more efficiently, take on more clients, and increase profit margins.
Free up your time – Keep, Kill, Combine
Keep-Star, circle or highlight any activity that you can't possibly remove from your schedule without hurting your business.
Kill (Or maybe just cancel?) -Cancel (or if you like, kill) any activity on your schedule that won't contribute to making your business more profitable, efficient or fun.
Combine- look for activities on your schedule that can be combined. batch them together so that you can move seamlessly from one activity to the next.
Build a " MASTER MIND "Network
Developing relationships with other service-based business owners can be invaluable to your growth.
To build your mastermind network, find at least one other similar sized business owner you can connect with, in a complimentary niche, and start sharing ideas. Grow your business with Ventures Avenue. For more information visit www.venturesavenue.com