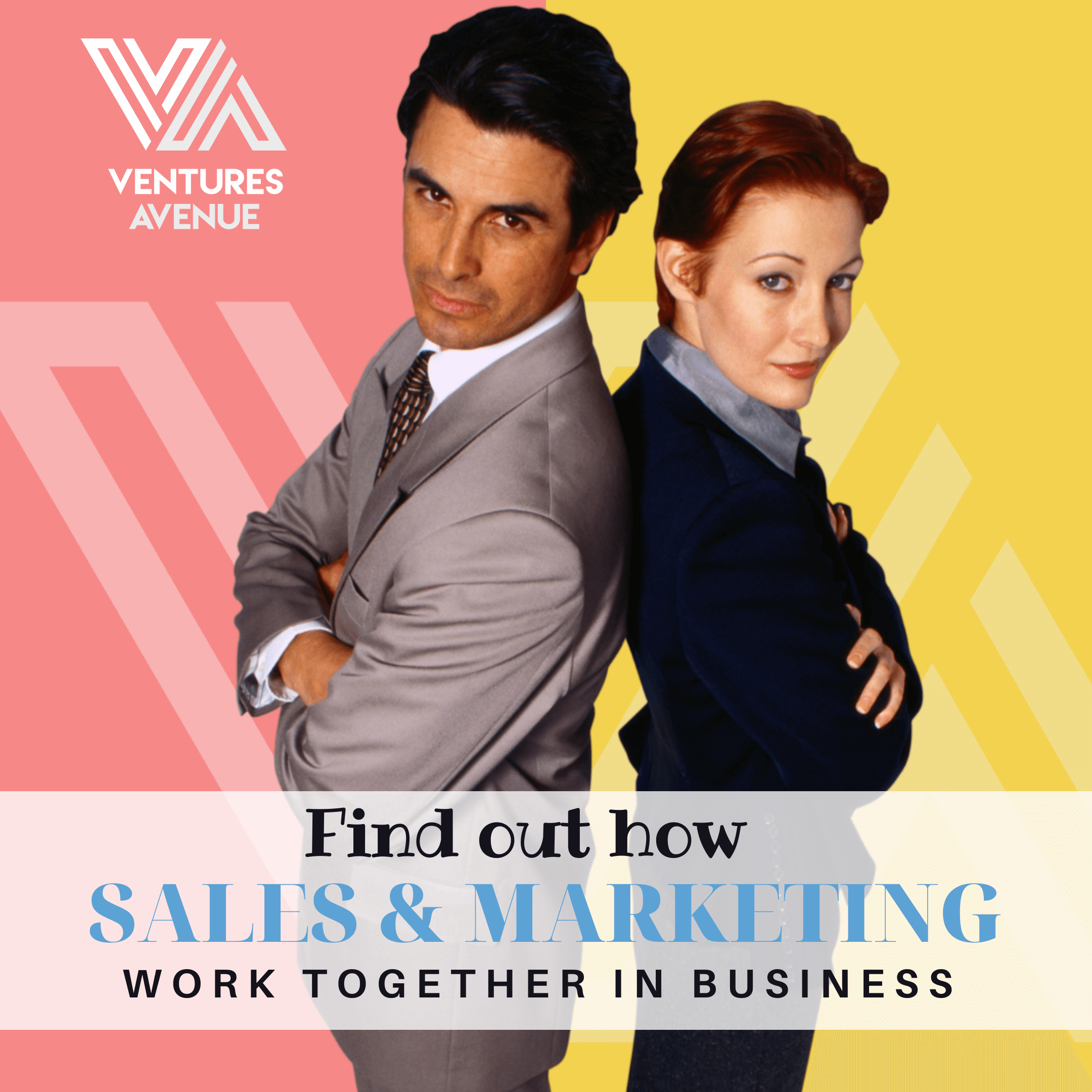 Should Marketing and Sales Teams Coexist ?
There's no disputing it: The Marketing and Sales functions of your company are joined at the hip.
One can easily argue that everything Marketing does is for the purpose of facilitating sales – identifying and finding prospective customers, communicating with them, and persuading them to buy your products and services.
In most cases, the marketing process precedes the sales process, "softening the beaches" for your selling efforts.
Market research can identify and locate your target audiences. And marketing communications can establish a dialogue with them through various tactics, including advertising, public relations, social and digital media, to name a few.
Those tactics can jump-start your sales process by conveying key selling points of your product or service to various audiences. That type of lead generation can make selling a lot easier.
Marketing can also aid in sales forecasting. By aggregating data from sources such as Census figures, market research, and your company's own research efforts, you can generate an intelligent estimate of total potential sales volume.
Marketing encompasses the strategies you use to reach new leads and generate interest in your business. It should have measurable benchmarks so that you can judge which marketing choices are cost-effective and produce results
Sales is the process of actually convincing someone to buy from your business. It often involves some level of interpersonal interaction that persuades a lead to become a customer. Most of the time, these leads have been driven to you via marketing efforts.
Integrating Sales and Marketing
Integrating the work of your sales and marketing teams enables you to reach prospects at all three levels: cold, warm, and hot.If your sales and marketing teams are in different departments, those departments must communicate in order to be effective. Have them work together to create a comprehensive strategy for reaching prospects from all three categories of leads.
Grow your business swiftly ! Ventures Avenue helps businesses gain the perspective of an experienced third-party who provides assurance and advice. Adding an experienced leader to your business in a cost-effective manner with the single goal of developing and implementing new strategies to achieve business growth can truly unlock a business's potential.
Our consulting experts do so by defining operational and corporate strategy, identifying novel business opportunities, and implementing innovative business solutions.
You should contact [email protected]
For more information visit www.venturesavenue.com